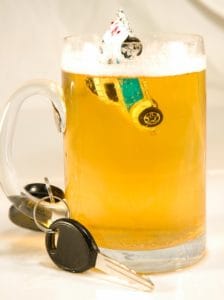 Before You Are Accused of Driving Under the Influence, Know Your Rights!
Most people don't know their legal rights, when a roadside traffic stop or arrest is involved.
Most people believe that they can talk the officer into letting them go.

WRONG!

Many people believe that by cooperating with the officer in doing roadside tests they will be able to convince the police not to arrest them.

WRONG!

These tests are failure designed.

Many people believe that they will lose their license or go to jail if they refuse a preliminary roadside breath test.

WRONG!

Most people believe that the police can automatically search your vehicle.

WRONG!

NOT WITHOUT THEIR PERMISSION.
YOUR RIGHTS
The tri-fold "DUI BILL OF RIGHTS" card was designed by Attorney Joe Schodowski of the Schodowski Law Inc. PS in order to assist Washington drivers in asserting their Constitutional and statutory rights to the maximum extent permitted by law. Keep the card in your wallet, purse, or car in case you are stopped by the police.
Any time you are stopped by a police officer, and questioning goes beyond the minimum need to issue a traffic citation, you should consider handing the card to the officer and remaining silent.
Let the card speak for you. Don't read it to the officer. These cards won't prevent a drunk driver from being caught, if sufficient VISIBLE proof of impairment exists (slurred speech, staggering, smell of alcohol, etc.), so don't expect the card to solve all problems. BUT DON'T LET THE OFFICER TALK YOU OUT OF EXERCISING YOUR RIGHTS EVEN IF THE OFFICER REFUSES TO READ THE CARD.
NOTICE AND DISCLAIMER
This "DUI BILL OF RIGHTS" is intended to help educate Washington Drivers as to the rights under the law and to assist presumptively innocent citizens in properly asserting those rights. It is not intended to aid drunk drivers in evading punishment. The card should be given immediately to the law enforcement officer in the event you are pulled over for any reason, or you are involved in any type of accident, and questions about alcohol consumption are asked. It will assist the officer in correctly determining how you wish to be treated under the law. No further communication with the officer will be necessary. Read the "DUI Bill of Rights" carefully and know your rights before a traffic stop. DO NOT RESIST ARREST OR LECTURE THE OFFICER ON YOUR RIGHTS, BUT EXERCISE THEM!
Click Here to Download Your Own Copy of the "DUI Bill of Rights." 
THE SAFEST WAY TO AVOID A DUI CHARGE IS TO ALWAYS DRINK RESPONSIBLY AND HAVE A DESIGNATED DRIVER. A TAXI CAB IS LESS EXPENSIVE THAN DEFENDING A CHARGE OF DUI.